Lundie Church, Lundie, Dundee
Offers Over £64,950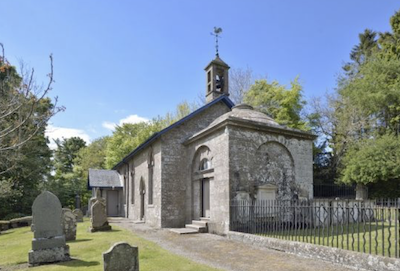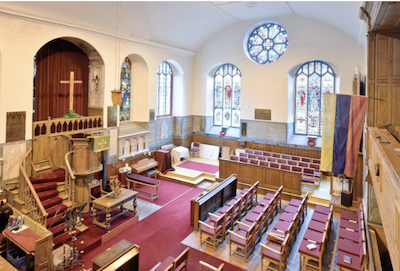 Beautiful country church located in the hamlet of Lundie around 10 miles northwest of Dundee. The detached church building occupies a pleasant rural location whilst being conveniently placed for easy access to Dundee.
The church is Category A-Listed and offers a peaceful space surrounded by picturesque Scottish countryside. The original building extends to the east gable into an 18th century converted Mausoleum, which is now used as the vestry. The church is s of simple rectangular design and traditional stone construction.
Lundie is a parish and small settlement in Angus, Scotland, 10 miles northwest of Dundee, situated at the head of the Dighty valley in the Sidlaws, off the A923 Dundee to Coupar Angus road. The city of Dundee is the fourth largest city in Scotland, sitting on the north bank of the River Tay. It provides an excellent range of shops and professional services, together with good leisure facilities including The V & A Museum and Olympia Leisure Centre. The city also offers many restaurants, theatres, clubs and cultural events.
The accommodation comprises: Side porch/entrance, main church and vestry. Gross Internal Floor Area: 98 sq.m (1055 sq.ft)
Viewing Arrangements: By appointment with The Church of Scotland Law Department. Please email properties@churchofscotland.org.uk

Dun, Montrose
Dun Parish Church is a B-Listed building surrounded by picturesque Scottish countryside. It is a small, wide building with a small tower in the centre of the east gable and a vestry to the rear. It was built in rough, pinned ashlar sandstone and has a slate roof. The church is located in the peaceful hamlet of Dun on the north side of the Montrose Basin and the building extends to approximately 130sqm internally (1 ,399 sq ft).
Dun is a hamlet located midway between Montrose and Brechin both of which offer excellent local amenities. It is close to Montrose Basin, a renowned nature reserve and wildlife centre, famed for its spectacular sunsets. The location of the church offers walks on the House of Dun Estate and the surrounding countryside features rolling farmland with the coastline featuring sandy bays and red sandstone cliffs. There are beaches at Montrose, St Cyrus and Lunan Bay.
Main church space with gallery above and small vestry. The church is served by an oil-fired central heating system and has mains water and electricity.
Grounds
The subjects for sale consist of the church building only- a small graveyard surrounding the church (with a variety of 19th and 20th century stones) is owned and maintained by Angus Council.
Viewing Arrangements: By appointment with The Church of Scotland Law Department. Please email properties@churchofscotland.org.uk

Carnwath Parish Church, Main Street, Carnwath
Offers Over £99,000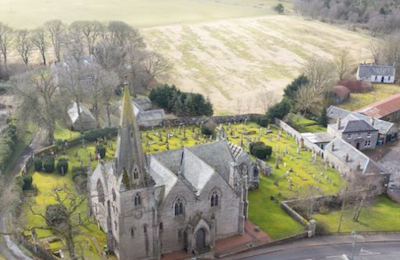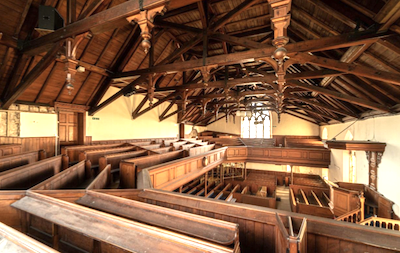 Majestic B Listed former church building of solid stone construction located on the south side of Main Street in the peaceful village of Carnwath. The property is in an excellent location, surrounded by picturesque countryside and is approximately 30 miles to the southwest of Edinburgh and 30 miles to the south east of Glasgow.
The village of Carnwath has its own primary school, hotel, pubs, local shops, health centre, bowling green and golf course. There is a bus service from Carnwath and is only 8 miles distance from Lanark itself. The property is ideally situated for commuting to Glasgow, Edinburgh and the Central Belt.
Internally the subjects comprise an entrance vestibule with main church hall and small vestry off and single WC at ground floor level. The first-floor level comprises two shell office rooms with 'U' shaped gallery seating and there is a small cellar which comprises storage and houses the heating boiler.
Ground Floor Church- 366.75 m2 First Floor Office & Stairs- 76.86m2 First Floor Gallery Seating- 166.75m2
Basement Store- 9.6m2 Gross Internal Floor Area- 619.96m2
Viewing Arrangements: By appointment with The Church of Scotland Law Department. Please email properties@churchofscotland.org.uk

St Rule's Church, Church Street, Monifieth
Offers Over £124,995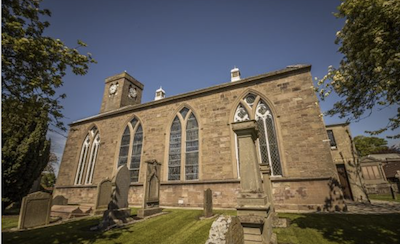 Attractive B-Listed church building in the seaside town of Monifieth, only a short drive from Dundee. The town offers a peaceful way of life and boasts a number of excellent facilities. The church features a 2-storey extension has been added to the rear elevation and is of traditional design.
Monifieth is situated to the east of Dundee on the northern shore of the Tay estuary within the Local Authority district of Angus. It presents a wonderful place to live and the tranquil seaside town has a wide range of local, commercial and community facilities available, mainly located around Maule Street and High Street. The church is a short walk from Monifieth High Street, Train Station and High School.
Ground- Main Church- 313.43 sq.m First- Balcony/Seating Area- 211.85 sq.m Total- 525. 28sq.m
The subjects for sale consist of the church building only. The surrounding grounds are owned and maintained by the local Council.
The property is connected to mains supply for gas, electricity and water. Drainage is assumed to be to the main sewer.
Planning
As a Category B Listed Building the church falls within Class 10 of the Town & Country Planning (Use Classes) (Scotland) Order 1997. In addition to its current use, it could be used as a crèche, day nursery, day centre, educational establishment, museum or public library without the necessity of obtaining planning permission for change of use. The property may be suitable for redevelopment for residential use subject to the necessary consents being obtained but interested parties are advised to satisfy themselves as to the position as no warranty is given by the Seller as to this.
Viewing Arrangements: By appointment with The Church of Scotland Law Department. Please email properties@churchofscotland.org.uk

Vineyards in France - All contact number are French
PLEASURE CASTLE WITH ITS 22 HA OF VINES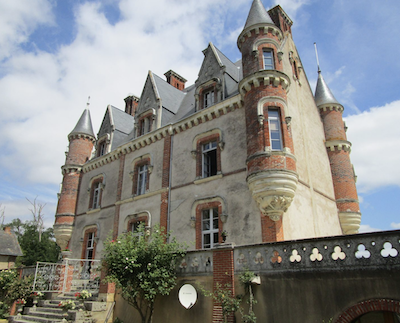 This castle dominates its 45 ha of land, woods, orchards […]
Price: 1 165 000 €
Castle of 800 m² on 4 floors to finish renovating.
It has 2 gites of 150 m² to renovate and a caretaker's house. The roof and the frames are recent.
The vines are rented by a local winegrower, for around € 20,000 / year and do not require monitoring or maintenance.
Contact: 02 41 51 44 82

RHÔNE VALLEY – FORMER HUNTING RELAY WITH ITS CHAPEL OF XITH CENTURY
Located in the heart of the Rhône Valley, this property is located on a magnificent western slope in the heart of hills and valleys interspersed with pines, oaks and streams.
The estate enjoys a calm and relaxing environment while being located just 5 minutes from a motorway exit and amenities are just 4 km away.
8 ha of vineyards
AOP Côtes-du-Rhône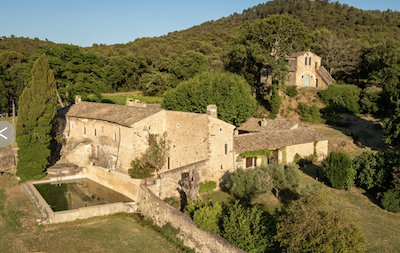 Formerly a hunting lodge, the historic house dates back to the 7th century. It was then remodeled and enlarged in the 12th, 16th and 19th centuries.
The building is built around an enclosed courtyard.
Restored with taste and high quality materials, it offers approximately 560 m² of surface area:
– A succession of lounges, some with fireplace
– A large kitchen and its pantry
– 5 bedrooms with bathrooms
– Small lounges upstairs.
It is completed by various outbuildings for a surface area of around 300 m².
Near the house is a magnificent independent chapel listed in the inventory of historical monuments.
Contact: 00-33 04 90 32 04 29

VINEYARD ON 18 HA 40 MIN FROM MONTPELLIER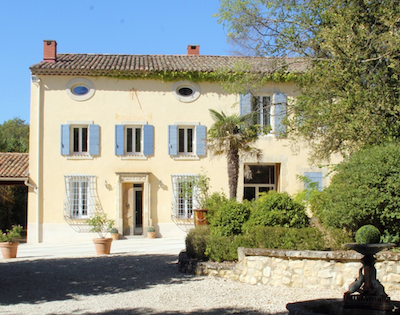 This wine property in the Hérault valley, very easy to access, is located on the edge of a village, 10 mn from the highways and 40 mn from Montpellier, its airport and its TGV train station.
The vineyard of about 18 ha is in one piece, composed of well-dimensioned plots of land that are easy to access from the winery located on the edge of the village.
This islet is adjacent to the winery and the farm buildings. Classified in IGP d'Oc with a rich palette of 9 grape varieties, the vineyard is in good condition and benefits from a beautiful image with a mazet in the vines.
Possibility to buy additional vines not far from the main island.
The whole benefits from a beautiful view of the vineyard.
The buildings are on a 3,000 m² plot of land with direct access to the vineyard. They are organized around an enclosed courtyard including an equipped wine storehouse, storage of 4 000 hl, a sales cellar, sheds and an old apartment to be renovated. The growing equipment is complete, in good condition and housed in two 230 m² sheds.
The harvest is currently vinified in the Cooperative Cellar.
Contact: 04 67 22 55 52

WINE PROPERTY OVER 112 HA IN CORBIÈRES FOR SALE
The property of 112 ha includes 23 ha of vineyards classed in IGP d'Oc. The vines benefit from a quality terroir composed by limestone and clay. They are situated in the middle of a pinewood. One part of the property is classed in AOP Corbières.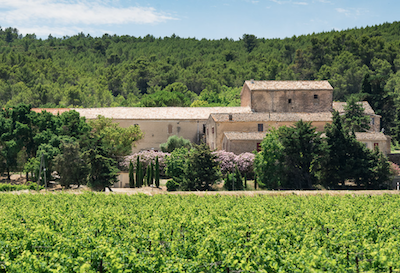 The property is also composed by woodland and garrigues (70ha), 15 ha of fields and a small olive grove to be renovated.
An old local style farmhouse (mas) with foundations from the IXth century dominate the vineyard and the surrounding countryside. In order to bring this beautiful stone built property and it's priory back to life, investments will be necessary. Several gîtes or flats could be created. A 100m² flat with an attending swimming-pool could be used as a main home.
The winery is equipped with ciment tanks of a global capacity of 4 000 hl. Numerous sheds allow to store all kind of equipemts or to create gîtes or bed & breakfast.
SELLING PRICE: 950 000 € fees included
Contact: 04 67 22 55 52

ORGANIC VINEYARD IN UNSPOILT CONTRYSIDE – WINE ESTATES OF 70 HA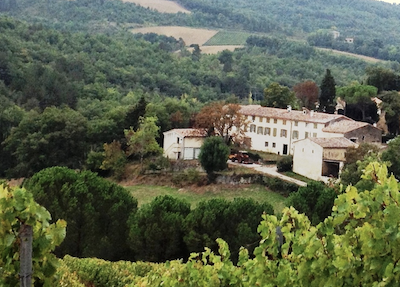 This continuous 70 ha property is near Limoux in the heart of the appellation. The estate lies undisturbed among wooded, hilly countryside 30 mins from motorways and close to an international airport.
The building offers 400 m² of accommodation on two floors. It has been partly renovated to provide light and airy rooms including several reception rooms, kitchen, and 3 bedrooms with bathrooms.
Strong potential for extension. The buildings occupy commanding positions with many uninterrupted views.
The 7.30 ha organic vineyard is very well-maintained, with AOP Limoux classification (reds) and Vin de Pays IGP (whites). The vineyard was completely replanted in 2007 in a cirque or natural bowl, on virgin soil.
The remainder of the land comprises woodland, heathland, cultivated land, and olive groves (1.30 ha). A superb property with the additional benefit of a 3,000 m² hillside lake.
In 2010 the old sheepfold was converted into a working cellar tailored to the needs of the vineyard. The small fermenting room and all its equipment are stainless steel, guaranteeing the production of high-quality vintages. Additional buildings include a forge and some outbuildings.
Contact: 04 67 22 55 52

DENTELLES DE MONTMIRAIL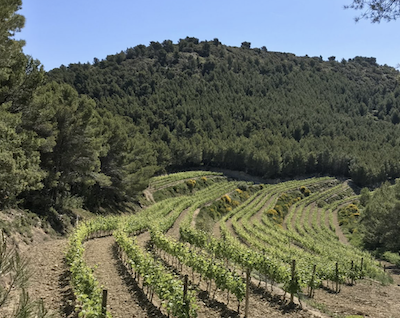 This property, set at the heart of the Rhône Valley, enjoys unique views of the tourist-loved villages of the Dentelles de Montmirail.
Vineyard farmhouse to renovate with outbuildings with many annexes.
An independent winery is fully equipped.
A perfectly operational work unit.
SELLING PRICE: 1 802 000 € fees included
Contact: 04 90 32 04 29

TURNKEY WINE PROPERTY IN AOC BORDEAUX
WINE ESTATES OF 3.60 HA OF WINES
SELLING PRICE: 1 082 000 € fees included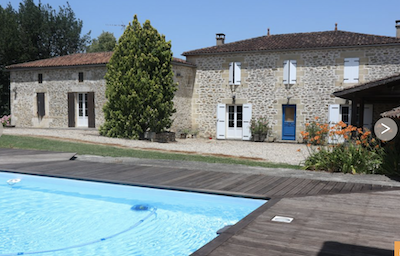 A new single exploitation building of 312m2 used as a wine cellar and winery equipped with thermo-regulated stainless steel vats.
Storage basin with aeration of effluents and washing area
Property of 22ha with a potential of 25ha of vines in AOC Bordeaux red and white.Located in the Entre-Deux-Mers, this property, planted on a nice clay and limestone plateau and not frost is classified to ISO 14001 HVE.
Contact: 05 56 00 03 72