Tithe Barn at Sewell Manor, Sewell, Dunstable, Bedfordshire, LU6 1RP
Guide | £200,000+ (plus fees)
Call the team on 01234 362899 for more information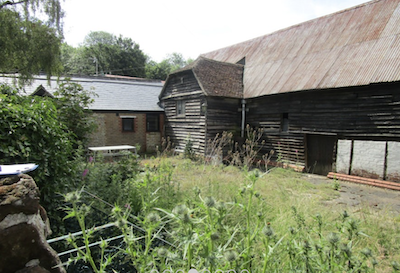 A substantial tithe barn set within the picturesque grounds of Sewell Manor on the outskirts of Dunstable.
This expansive tithe barn has a base internal area of approximately 175 square metres with a walled garden area to the rear of the building and is located in the grounds of Sewell Manor. The building has the potential to develop subject to local planning authority regulations. Within the grounds of the manor, permission has also been granted for conversion of a redundant stable block to a dwelling and four new build semi-detached properties.
Please DO NOT just arrive, instead telephone or email and you will be allocated a slot.
Thu 22 Jul: 10:00 - 11:00
Wed 28 Jul: 10:00 - 11:00
Manor and Mill, Champagnac (17500) ref:
Guide Price: 570,000 euros
This attractive manor has benefited from considerable work. It is being sold with two 'gites', and two swimming pools. It has a large attic. The current owners live in one of the gites and rent out the manor which has an enclosed garden to the rear. Each of the gites also has a separate garden area. The apparatus for the original mill is still in place in one of the gites.
Ground floor: The Manor: Entrance hall, sitting room with a stone fireplace, dining room, playroom, kitchen, 'utility' room,, shower room. First floor: Six bedrooms, two with en-suite shower rooms. One of the gites has three bedrooms. The gite with the mill apparatus appears to have one bedroom.
Contact Information: Paul Griffiths 0033 553 566 254

Davidson Cottage, Aberlemno, By Brechin, United Kingdom, DD9 6SH
Offers Over £320,000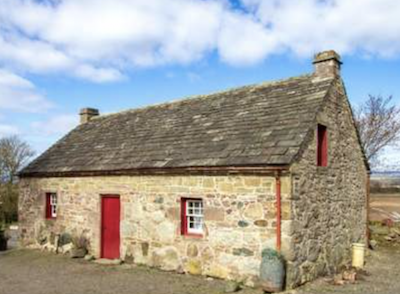 This attractive 18th century cottage is the original family home of the Davidson half of Harley-Davidson. With its sitting room and three bedrooms, the accommodation is completed in the large annexe next door which comprises the kitchen and two wet rooms. With the garage the whole is set within gardens and grounds of approximately 0.28 of an acre.
Contact: Savills: 01356 626 628

Gwendreath Farm, Ruan Minor, The Lizard
Guide Price £600,000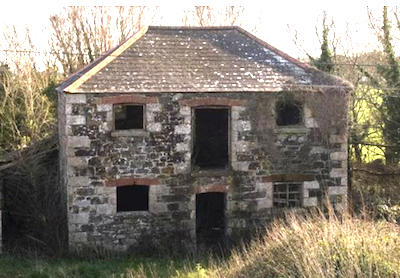 This amazing courtyard of attractive former farm buildings has planning permission for conversion to three dwellings. All the buildings require a huge amount of work. It is not clear how much land is included in the sale. The proposed plans for the three dwellings includes enclosed rear gardens for all three. There is also no mention of any services being currently linked to the buildings.
Contact Information: Philip Martin 01872 242 244

Meadow Cottage, Buxhall, Stowmarket, United Kingdom, IP14 3DR
Price: £615,000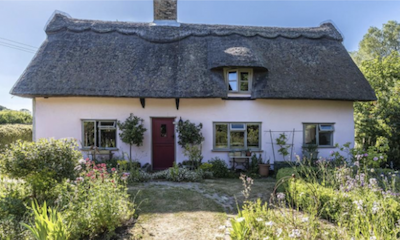 This attractive thatched cottage, deeply embedded in its own seclusion and surrounded by meadows, has not been on the market for decades. It has undergone considerable work over the past few years. It is being sold with a range of outbuildings.
The whole is set within approximately one acre.
Ground floor: Sitting room, snug, kitchen/breakfast room, utility room. First floor: Landing, study, three bedrooms, two bathrooms.
Phone agent:
01284 769 999

Ardchattan Church, Achnaba
Price: £ 115,000
This very attractive church was built in 1836. It has spectacular views towards Loch Etive. As can be seen from the photographs it is part surrounded by its graveyard. These grounds "are owned and maintained by the local authority."
Subject to the necessary planning permission this attractive building might now be converted to residential use,
"The sellers reserve the right to remove the ecclesiastical fixtures and fittings, included in the sale."
Contact: 0131 240 2263

The Old Sunday School, Tregony, United Kingdom, TR2 5RW
OIEO £385,000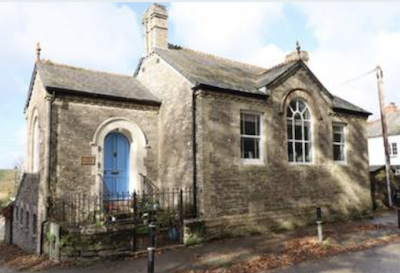 Ground floor: Reception/dining room/kitchen, loo. First floor: Reception room. Lower ground floor: Three bedrooms, one with an en-suite bathroom, the other two with en-suite shower rooms.
Contact: Philip Martin 01872 242 244

Norwood, Stronsay, Orkney, KW17 2AR
Offers Over £25,000
Set on a corner in Whitehall village this near derelict house might now be reinstated as a residential dwelling, subject to the necessary planning permission. It is 'not serviced but it is understood that mains water and electricity are both close by.' It is being sold with a garden.
The link to this property is:
http://www.lowsorkney.co.uk/p/29590
Contact: Lows Orkney: 01856 873 151

Chateau Eymet, Dordogne, France
Price: 892,500 euros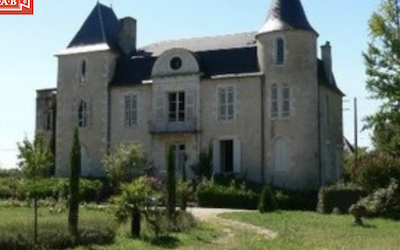 Wonderful chateau right in the centre of its village. There is an adjourned house that requires work, and also a barn. The swimming pool contains salt water. .The whole is set within approximately five hectares of gardens and grounds.
Set over three storeys: Three reception rooms, library, games room, two kitchens, nine bedrooms, four bathrooms/shower rooms, two caves. In all, thirty rooms.
Contact Information: Agence Eleonor 0033 553 278 345

Cloonee House, Lough Carra, Ireland
Price: £ 1,000,000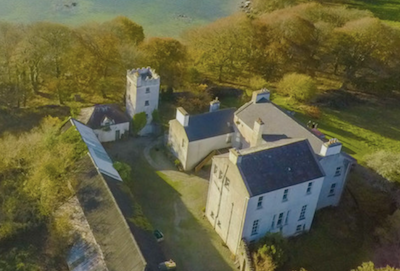 This attractive Georgian house was completed in 1757. It was built as a hunting lodge and overlooks Lough Carra. Set around a courtyard that is also framed by the West Wing, the East Wing, and 'Wilde's Tower House'. The Agents say that Oscar Wilde, his brother and George Moore spent their summer holidays here. Each of the Wings has its own entrance. There is also a coach house, Cloonee Coach House' included in the sale. The whole is set in approximately ten acres.
The link to this property is: http://www.clooneehouse.com/gallery.asp
Contact Information: Helen Cassidy Auctioneer 087 246 3748

Two Building Plots, Blinkbonny, Scotland
Both these adjoined plots encompass 1500m2. They all have views towards Widewall Bay. On one site there is a an attractive building that has planning permission to create a residential dwelling.
Price: £40,000
The link to the website is: https://www.lowsorkney.co.uk/p/37341#details

Milldam and Barrenha, North Ronaldsay
This registered croft, and its adjoining outbuildings, now require work. It is being sold with approximately 14.87 acres of land. This land lies across a roadway from the house.
The link to this property is:
http://www.lowsorkney.co.uk/p/33753