23A Alexandra Road, Morecambe, Lancashire, LA3 1TQ
For Sale By Auction | 13:00, 21 January 2021
Call the team on 0800 050 1234 for more information
Guide | £3,000 (plus fees)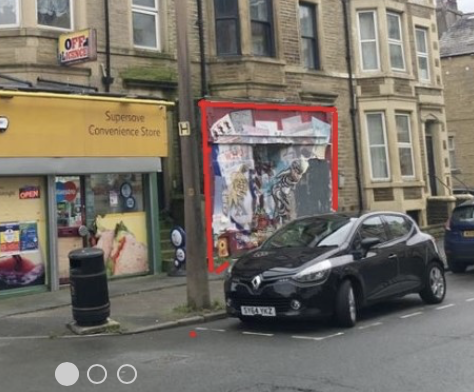 Double fronted Vacant Ground floor lock up shop on a busy main road close to morecambe town centre. Not inspected by Auction House.
Energy Efficiency Rating (EPC)
Current Rating C
Local Authority: Lancashire County Council
Additional Fees: Administration Charge - 1.5% inc VAT of the purchase price, subject to a minimum of £1500 inc VAT, payable on exchange of contracts.
Old mill from the end of the 19th century with main house 4 bedrooms and 1 parental suite, outbuildings, 40 hectares of land, meadows and woods 45 minutes from Bordeaux.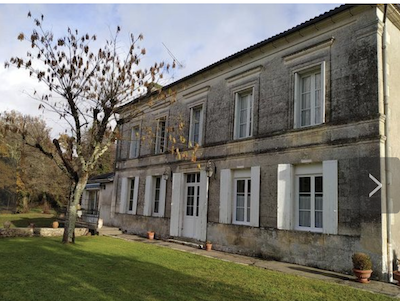 Exceptional location at the crossroads of Charente Maritime, Dordogne and Gironde
Old mill that produced flour, a hydraulic turbine replaced the wooden wheel to produce alternating current, which allows you to heat the house.
This domain is composed of:
The mill adjoining the main house (about 200m²) whose living room is on the water and gives access to a running balcony on which you can have your breakfast to the sound of the water.
The entrance hall serves the kitchen, an office, a living room opening onto the riverside terrace and a living room.
On the garden level, a parental suite also opens onto nature.
The 1st floor serves a bathroom and an anti-bedroom, then the bedroom, and 3 other bedrooms complete this level.
A first outbuilding and its lean-to, by the water with a superb fireplace which may be your summer kitchen with its old oven.
An old cellar, with its tanks and its still, an old stable and cowshed, (around 900m² of buildings near the house) and also:
two open sheds which allowed the operation of the old sawmill
and finally, meadows, meadows and woods with an old washhouse, a well at the edge of the palace and its reach.
Some refreshment work to be planned, and complete the replacement of the single-glazed wooden frames
Also provide a sanitation system.
Central heating with a wood and fuel boiler.
Poitou-Charentes, Charente-Maritime (17)
Price: €599,960
Contact:
https://www.moulin.nl/en/realestate/old-19th-mill-for-sale-in-40-ha-on-a-river-charente_154553/
Beautifuly renovated watermill for sale in 1.4 ha with no close neighbors, Perche, Orne
Normandy, Orne (61)
Price: €785,000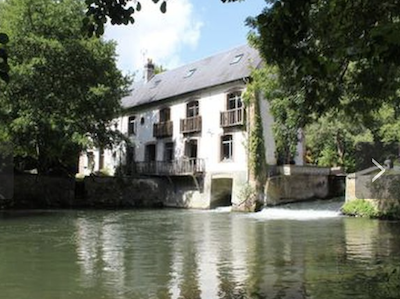 The mill , 330 m², offers spaces that are light and have generous dimensions, large stone outbuilding, river frontage , views, parkland with mature trees.
Access by foot to shops and rail link to Paris.
A superb ensemble and renovated to the highest quality.
The main house, 330 m2, offers spaces that are light and have generous dimensions.
Ground floor, huge entrance hall leads to an open living room of 80 m2 with fireplace flowing onto the kitchen. With access to balcony's over the river. Utility room, guest wc.
First floor, open study/reading area, second study , large bedroom of 70 m2 open onto dressing room and bathroom with bath and shower, wc.
On the second floor, 2 spacious open plan bedrooms, bathroom, gym.

Stone outbuilding: 2 garages, wine cellar and workshop.

1.4 H grounds with beautiful trees, river, stream, pond and orchard.
Contact:
https://www.moulin.nl/en/realestate/beautifuly-renovated-watermill-for-sale-in-1-4-ha-with-no-close-neighbors-perche-orne_154503/

Magnificent mill with 3 gites, 10 bedrooms, 10 bathrooms, outbuildings, swimming pool, football-golf
Aquitaine, Dordogne (24)
Price: €787,500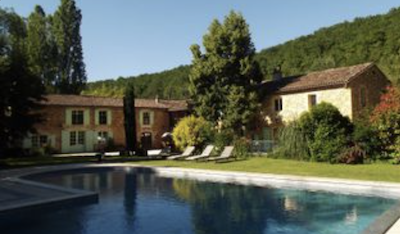 The property is situated between Beaumontois en Périgord(5mns) and Lalinde, fully restored throughout living exposed stone walls and wooden beams in all buildings.
More details:
https://www.moulin.nl/en/realestate/magnificent-mill-with-3-gites-10-bedrooms-10-bathrooms-outbuildings-swimming-pool-football-golf_154279/

Imposing watermill for sale with generator, pool and outbuildings. Dordogne
Aquitaine, Dordogne (24)
Price: €477,000
The mill previously generated the electricity for the local town.
The setting is lovely with the sound of the water passing the side of the building and plenty of room for growing vegetables.
 Must be seen to be appreciated.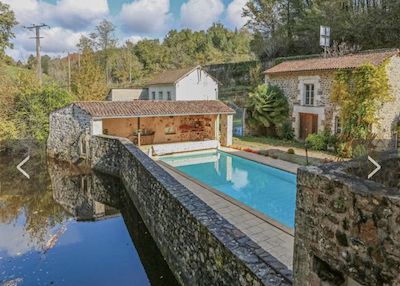 In greater detail:
Entrance hall 32m2 dual aspect with tiled floor and built in cupboards for storage.
Kitchen 32m2 open plan kitchen diner with modern fitted units.
Salon 14m2 open plan to kitchen diner. Terracotta floor.
Office 10m2 with storage.
Shower room with shower and basin. Separate toilet.
Laundry room 16m2
Wine cellar 2m2
Changing room 15m2 with direct access to the terrace and pool with shower and toilet.
Wheel room horizontal generator currently not working but could be reinstated to generate electricity for the house.
1st Floor
Living room 108m2 open plan living area/games room with kitchen area and log burner.
Conservatory 51m2 with doors to front and side terrace.
2nd Floor
Bedroom 1 10.5m2 with bathroom 2.5m2 with bath and basin.
Bedroom 2 10.5m2 with bathroom 2.5m2 with bath and basin.
Bedroom 3 10.5m2 with bathroom 4m2 with bath, basin and separate toilet.
Bedroom 4 10.5m2 with bathroom 11m2 with bath and basin, shower and dressing room.
Separate toilet on the landing.
3rd Floor
Bedroom 5 20m2
Bedroom 6 17m2
Bedroom 7 19m2
Bathroom 5.5m2 with bath and basin. Separate toilet.
Storeroom 12m2
Outside
Swimming pool 12x5m heated salt water pool with roller cover and covered terrace.
Outbuildings
Barn 48m2 split over 2 levels housing the central heating boiler. This was previously a dwelling so could potentially be converted in to a gite.
Workshop 64m2 housing all the original workings for the hydro station.
Wooden barn 106m2 used as stables and storage.
The land surrounds the property and has direct river access. There is a paddock and vegetable garden.
There are no immediate neighbours.
The owners have responsibility for maintain the river bank and lock.
The property has been well renovated to a high standard but there are still some works to finish.
It has been partially double glazed and has full central heating. It has been well insulated and the roof is in good condition.
The property figures on the Cassini map and has water rights.
High speed internet available.
Taxe fonciere €2800
More details:
https://www.moulin.nl/en/realestate/imposing-watermill-for-sale-with-generator-pool-and-outbuildings-dordogne_154193/

For sale 19th century flour mill revisited with swimming pool Loudéac Côtes d'Armor
Brittany, Cotes-d'Armor (22)
Price: € 397,100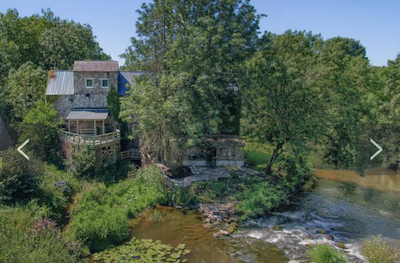 This old flour mill does not deny its origins, still equipped with its elements such as paddle wheel, board, millstones (grinders) and other elements that were used to produce flour ... But the 500 m² of useful surface offered by the property spread over 3 floors leave room for a house with 8 renovated rooms over 250 m². If hydropower remains a potential, the property is also equipped with solar panels with the energy produced resold. The whole is bordered by the river to the west and its water supply and escape channels to the east. A vegetable garden and an orchard can be found across the small road leading to the property.
Description:
The property is spread over 4 levels with on the ground floor a living room with equipped and open kitchen. A veranda extends the living room and offers a unique view of the torrential river. On the right, an indoor swimming pool topped with a terrace. Two other technical rooms for workshop use complete the ground floor. Upstairs, a landing distributes 3 bedrooms, a bathroom, wc. A large room with grindstones completes this level. On the second floor, there are 3 bedrooms each with en-suite bathroom or shower room. A large room serves as a reception hall. On the top floor, an unfinished attic.
Environment:
In the countryside, a close neighbor but not creating an opposite. The road to the property is very light. Local shops are 5 minutes away; all shops 10 minutes away.
Price: 397,100 € Agency
fees Included Price excluding fees: 380,000 €
Fees: 4.5% TTC, payable by the purchaser
More details:
https://www.moulin.nl/en/realestate/a-vendre-minoterie-du-19eme-revisitee-avec-piscine-loudeac-cotes-d-armor_153837/

Gorgeous Mill house with water rights for sale in idyllic setting with pool. Gers
Midi-Pyrénées, Gers (32)
Price: €349,800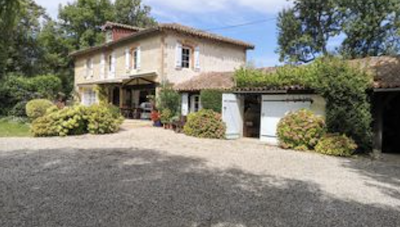 Gorgeous 3 bedroom Mill house in idyllic setting with water rights! Beautiful, well maintained and mature gardens surround the Mill.
Automatic pumped watering system to plants, heated pool, terraces and pergola plus garage and workshop.
This traditional mill house is found at the end of a long driveway. Historically it has been used to generate electricity and to run wood turning equipment. Certain elements from its historic past are displayed around the property.
The canal which was built to serve the Mill links to the river thus providing water all year round as well as fishing or boating.
There are 3 bedrooms, one with en-suite.
Large kitchen dining room with a wood burner.
Lovely ground floor sitting room with open access onto a terraced area with sun shade.
Upper sitting room with lovely views over the garden and canal.
The garage, workshop and car port could be converted to offer additional living space or super self contained gite
This house must be seen to appreciate all it has to offer. The soporific effects of running water are well known, the verdant garden, established vegetable patch plus the possibility of using the Mill this is a very healthy and eco friendly property option!
Less than 50 minutes to Toulouse airport
10 Minutes from local commerces.
Kitchen dining room 45m2
Sitting room 25m2
Study 17m2
Utility/boiler room 10m2
WC 1.7m2
Upper sitting room 23m2
Bedroom 1 21m2
en suite 6m2
Bedroom 2 9m2
Bedroom 3 17m2
Bathroom 3m2
Garage 27m2
Carport 31m2
More details:
https://www.moulin.nl/en/realestate/gorgeous-mill-house-with-water-rights-for-sale-in-idyllic-setting-with-pool-gers_153649/

An 18th century residence, its mill and its outbuildings on the outskirts of a village,
in Burgundy between the Morvan National Park and the Charolais region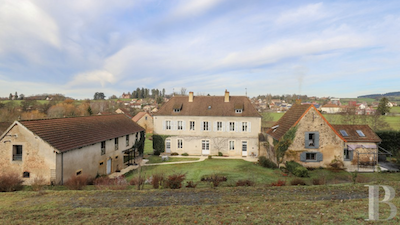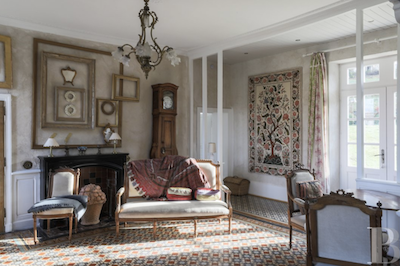 This estate forms a harmonious hamlet, a haven of peace. An estate in the real sense of the term as it is both an ideal house for a large family and a place for running a bed & breakfast or holiday accommodation rental activity. Tourist accommodation, essentially taking place during the summer months, makes it possible to more than cover the running costs, which are relatively low notably due to the boiler using wood from the estate. New owners could continue this ecological and economic transition by installing a new turbine in the mill as well as by converting the mill and the cowshed.
Price: 870 000 €
Fees at the Vendor's expense
Further details:
https://www.patrice-besse.co.uk/ads/character-houses-mills-village-houses-for-sale-in-france-between-the-Morvan-National-Park-and-the-Charolais-region-sologne-touraine-center-val-de-loire-burgundy-auvergne-pb420509

A 15th century mill, with its millrace and a guest house,
in 2.5 ha of enclosed parklands by the river near Périgueux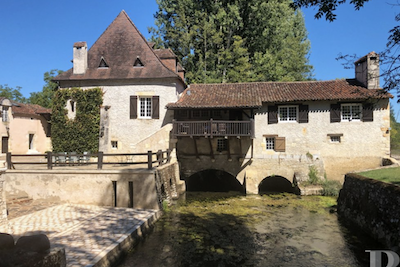 The White Périgord region, in the centre of the French department of Dordogne, is easily reached via the A89 motorway, linking Bordeaux to Brive and then Lyon, via the N21 between Périgueux and Limoges as well as via the Bordeaux-Périgueux-Limoges train line. Three airports, Bergerac, Brive and Limoges are within an hour's drive away.
The nearest village, just a kilometre away, has all local shops and a vast shopping centre is less than 15 minutes away. The entrance gates open on to the wide shoulder of a road, illuminated by streetlamps, providing easy and safe access all year round.
This mill, shown on Cassini's map, is currently used solely as a family home. It comprises, on the one hand, a rectangular pavilion under a hip roof, covered with flat tiles and, on the other hand, a wing constructed on the river and covered with Roman tiles. All that is left of the original mechanical system are four new, operational sluices that channel part of the river water under the building and out into the millrace via four arches and two vertical slits. The water goes around the artificial island prior to rejoining the river bed.
Details:
https://www.patrice-besse.co.uk/ads/mills-for-sale-near-perigueux-in-france-south-west-perigord-dordogne-quercy-limousin-poitou-pb418408
An 18th century mill and its landscaped garden
on the edge of the river Indre in the south of the Touraine region
Price: 428 000 €
This property, bordering the river Indre, comprises a mill, a habitable chalet and a peninsula, on which extends a verdant, wooded garden. The millrace is still there as are several weirs.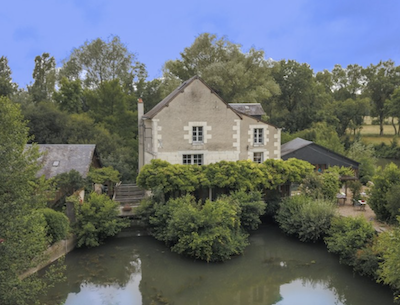 This mill, with full water rights, is constructed from lime-rendered, quarry stone blocks, topped with a slate roof. Standing in the midst of the property, it spans a ground floor, with guest reception rooms, and two upper floors, with five bedrooms.
A habitable, self-contained chalet, almost adjoining the mill, comprises a living room, with a fitted kitchen area. A first bedroom has parquet flooring, a shower room and a toilet. A second bedroom features a small balcony and a shower room with a toilet.
Outside, one of the two terraces looks out over the peninsula and the mill's two weirs.
https://www.patrice-besse.co.uk/ads/mills-for-sale-touraine-region-in-france-sologne-touraine-center-val-de-loire-burgundy-auvergne-pb385404

35 minutes from Uzès, 20 minutes from the motorways, 45 minutes from Avignon with its TGV train station and an hour from Nîmes (TGV train station and airport). On the banks of the river Cèze and just a stone's throw from La-Roque-sur-Cèze, classified as one of the most beautiful villages in France, and the renowned Sautadet waterfalls.
This mill, a tall, quadrangular construction built in a north-south direction, is the result of several construction phases. Its walls are constructed from limestone blocks, roughly hewn on one side. They feature openings on the lower section and aligned windows on the upper floors. Its Roman tile roof is divided into two sections, each with three slopes in keeping with two distinct altitudes. Modified numerous times over the centuries in accordance with technological developments, this mill bears witness to two operating periods, the first being prior to the 17th century. The constructions were then set back off of the bank and the mill was fitted with a paddlewheel (mounted on a horizontal camshaft). The second phase (clearly visible from the east and west walls which have traces of sword blows) bears witness to an extension, spanning the bank and housing a mechanism comprising a horizontal wheel with a vertical shaft which directly transmitted the driving force to the grinding stones; some features of which still remain.
Lower Level 1
The lower section of the mill still features a high barrel-vaulted room, still housing a grinding stone. The channel built parallel to the river is still partially visible. It fed two inlets, fitted with overflow outlets, against the lower section on the west side of the mill. The channelled water poured under the room in the "wet" part, driving the mechanism which then turned the grinding stone in the upper room. It exited from the mill downstream back into the river. Some landscaping on the terracing extending eastwards indicates a possible simultaneous use of the channel to drive another mechanism, of which however not enough elements remain to explain its precise nature.
Cellar
Two cellars constitute a half-level between the room housing the grinding stones and the river-level above. They must have had a specific purpose when the mill was fitted with a paddlewheel. They are reached via two doors set downstream from the river. These rooms, with low, barrel vaulted ceilings, are currently used as storage areas and are each illuminated via a straight, west-facing window.
River level
Contrary to the lower sections of the mill, the river-level has an entrance upstream and downstream of the river. This floor is above the flooding level of the river Cèze. A west-facing door provides access to a first flat, built over three levels (river-level, ground floor and attic space) in the northern section of the mill. A second flat, laid out in the southern section of the mill, can be reached via two doors on the east side, facing the courtyard formed by the mill and the second building. It is widely illuminated via south, east and west-facing windows. A terrace on the west side, provides an unobstructed view over the river, with the hills of the Cèze Valley in the distance. The three flats are independent of one another and each has a kitchen, a living room with a fireplace as well as several bedrooms, shower rooms and toilets.
Ground floor
The last but one floor of the mill constitutes a ground floor, all on a level with the land extending northwards. This floor is also on a level with the road linking the property's two entrances. It contains, on the one hand, the upper floors of the two flats reached via the river-level and, on the other hand, the door leading to the third, 2-storey flat, housed in the northern section of the mill.
Attic
The rooms laid out under the rafters in the northern section are part of two of the mill's three flats. The river-level flat has several west and north-facing bedrooms on this level, whilst the flat that can be reached via the ground floor is also extended on this level with a suite of bedrooms as well as a roof terrace, set in the east-facing roof.
Price: 1 595 000 €
https://www.patrice-besse.co.uk/ads/mills-traditional-mas-houses-for-sale-in-france-near-uzes-provence-languedoc-roussillon-cote-d-azur-upper-savoy-pb761236

An old restored mill, with outbuildings and a large lake, on a 27 ha enclosed forest estate where the borders of the French departments of Gers, Landes and Lot-et-Garonne meet.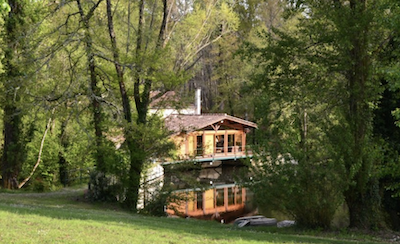 A little wooden house, standing at the entrance and spanning two levels, is intended for caretakers. Further along the driveway, automatically illuminated at night, is a clearing, exuding tranquillity, with a fish-filled lake as a backdrop.
Once the miller's house, a large, south-facing, long, traditional farmhouse was built facing the mill and the lake. This construction, no longer in existence, has been replaced by an L-shaped building, reserved for accommodating passing guests, on two sides of a swimming pool.
Lower down and closing the lake, an old mill, was built during the 17th century of dressed stone and quarry stone blocks, topped with a roof covered with Roman tiles, held in place by hooks. A wooden extension, overlooking the lake, has been added to the central section, forming the mill itself. The sunsets to be seen through its picture windows are exceptional. A terrace, laid out on varying, interconnected levels, extends the lounge on one side and the kitchen on the other.
The swimming pool building comprises two guest bedrooms, with parquet flooring and reversible air-conditioning as well as their own adjoining shower rooms and toilets. Facing one another, these two rooms are connected via a covered area, forming an L-shape which flanks the swimming pool.
A large, living room, composed of picture windows, spans approx. 65 m². It extends one of the bedrooms.
An outside kitchen under the covered area features a sink and a built-in hearth, making it ideal for summer barbecues. This area is large enough to take garden furniture and a dining table. A comfortable terrace surrounds the swimming pool, complete with its mobile safety cover.
More info:
https://www.patrice-besse.co.uk/ads/mills-forests-and-farm-lands-for-sale-in-france-south-west-perigord-dordogne-quercy-limousin-poitou-pb253785