August is traditionally a bad month for new instructions. Sorry about this, but this week and next week the opportunities will be few and far between.
The properties listed below are the only new deals I can find.

* * * * *

Blackstock Road, Hemsworth, Sheffield, S14

Pisgah Hill, Pentre Broughton Wrexham LL11 6DB
Salem Newydd Chapel is a late Victorian Gothic style chapel built in 1897 with a gable entry plan. With PLANNING CONSENT for conversion into a THREE BEDROOM residential dwelling.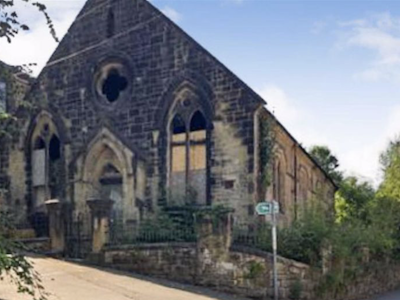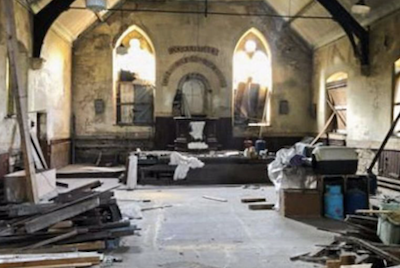 Price: £40,000
Ideal for someone looking for a full renovation project. The property itself is in a state of disrepair however retains many original period features including, an impressive vaulted ceiling, lancet and rose windows and some wood panelling.
Contact: 0161 820 9992

Hamilton Street, Stalybridge, SK15
Guide Price: £120,000
Contact: 0161 532 7632
Former liberal club with planning passed for three apartments
The plans that are passed are for three flats, a one bedroom and further two bedroom on the ground floor, the first floor plans are for a two bedroom apartment. There is potential for a basement conversion subject to permission. An alternative scheme was previously withdrawn for conversion to an HMO which may be a suitable alternative subject to planning.



Taylor Street, Heywood, OL10
Starting Bid: £300,000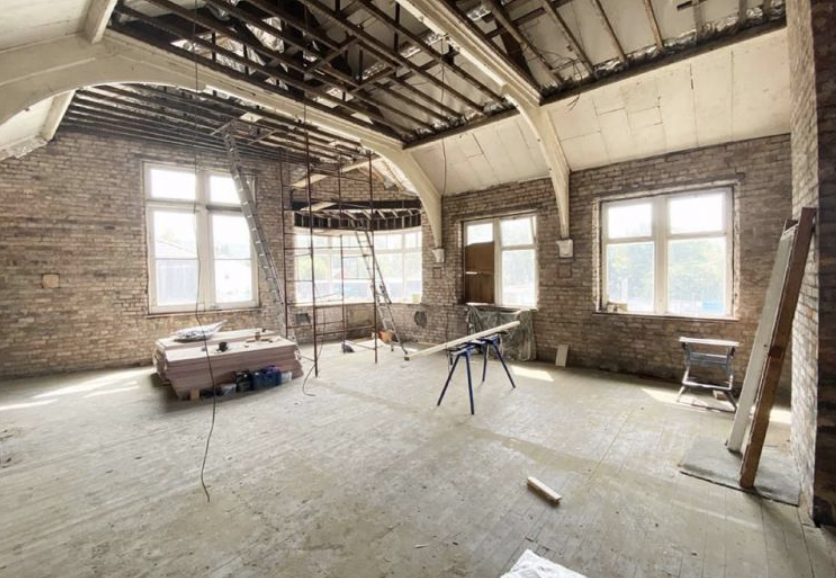 Former place of worship sold with the benefit of outline planning to create a two storey block of 10 studio flats following demolition of existing church building.
Ground floor: Entrance Hallway, two rooms to right hand elevation, rear leads to further hallway and kitchen. In the centre of the hallway there are three separate WCs. Double doors lead into a main room with two ancillary spaces and a self contained room. At the rear of the main room there is a kitchen with WC, side room interlinking to further external access. A hallway at the rear leads to an additional large room, storage room at the rear with access to the basement area. The right hand side elevation has a self contained one bedroom flat with a a separate door to the right of the main entrance (number 8a) leading to the first floor flat.
History
The property was originally a public baths built in 1891. The most recent use has been for religious worship by the Jehovah's Witnesses in excess of 20 years

Former Lopes Arms, Market Place, Westbury, Wiltshire, BA13 3DQ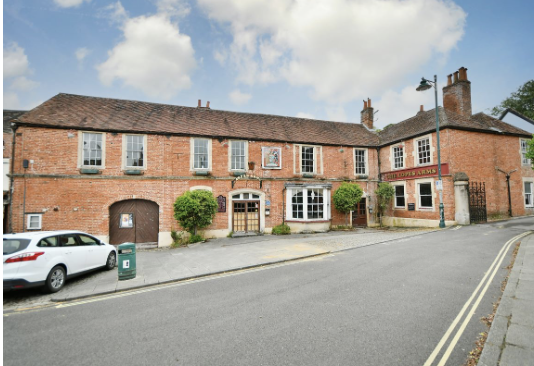 Attractive Grade II listed former public house with consent for conversion to 3 substantial houses.Situated in the town centre there is potential for an alternative scheme with an increased number of dwellings (subject to consents). Existing GIA of about 734m².
Guide Price: £550,000+ Plus Fees
Planning and Listed Building consent was granted by Wiltshire Council on the 17th June 2021 under Application No PL/2021/03155 for demolition and conversion to 3 dwellings. Due to its location and size, it is believed there is potential for an alternative scheme with an increased number of dwellings (subject to consents).
Contact: 01249 765200