Country estate near Madrid
Price: €15 million
Former Franciscan monastery with 22 rooms. 8 acres of gardens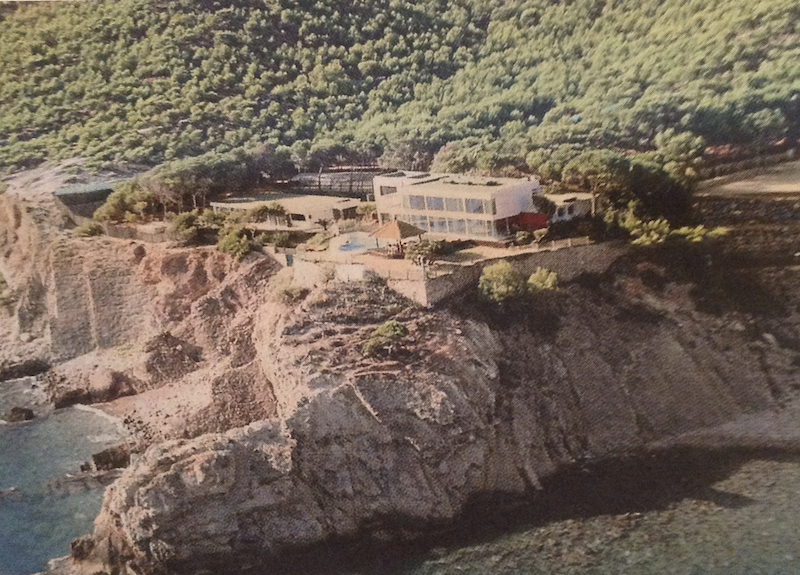 Alicante
Price: €35 million
Concealed by thick pine woods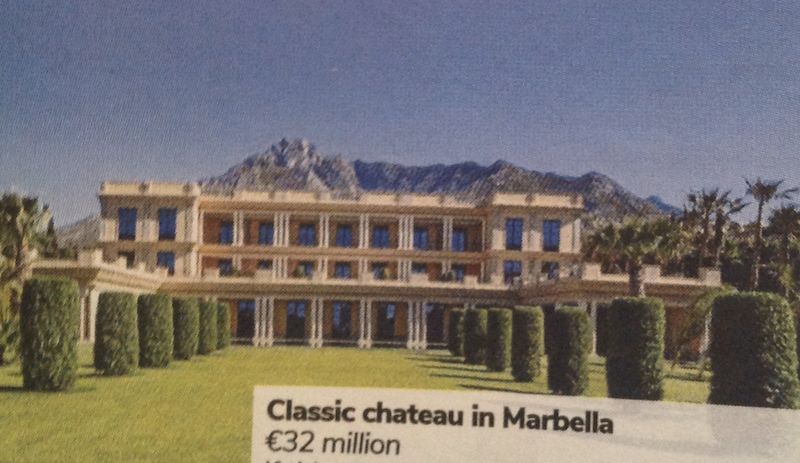 Set in Marbella's Golden Mile, with chequerboard marble floors and gleaming chandeliers...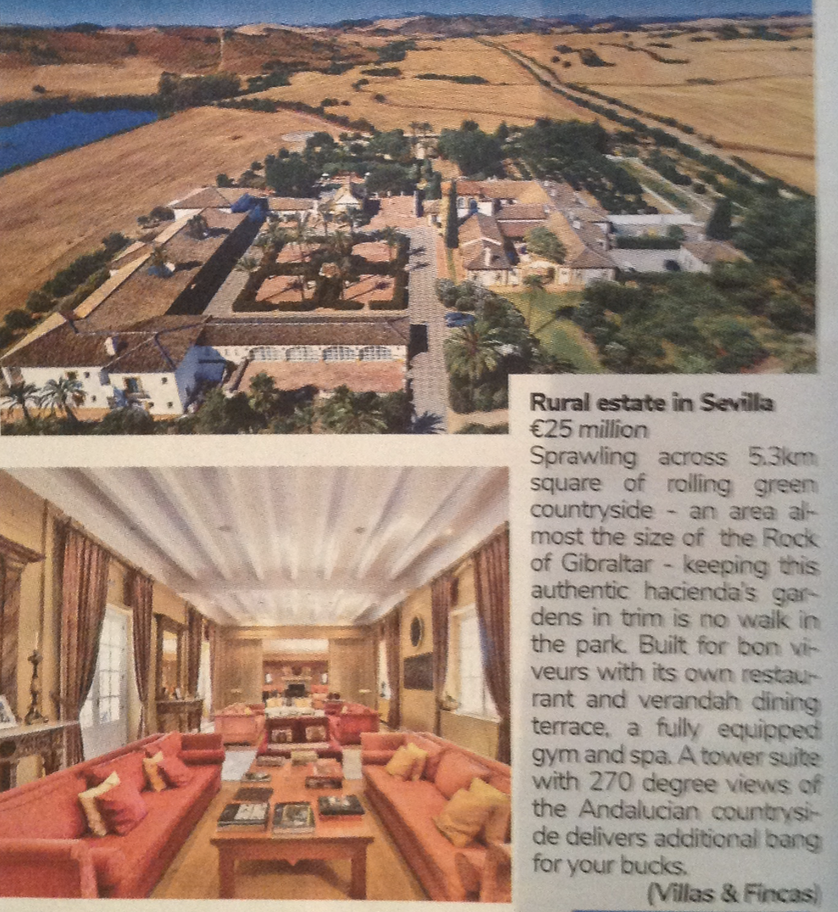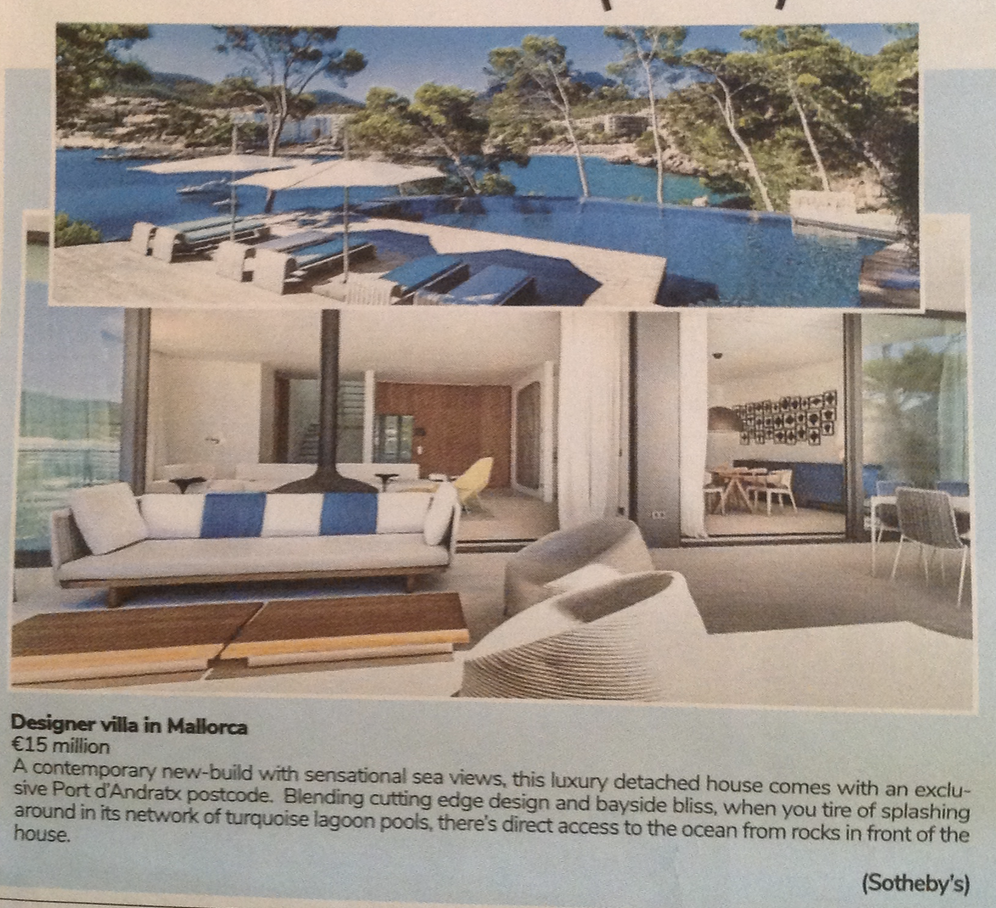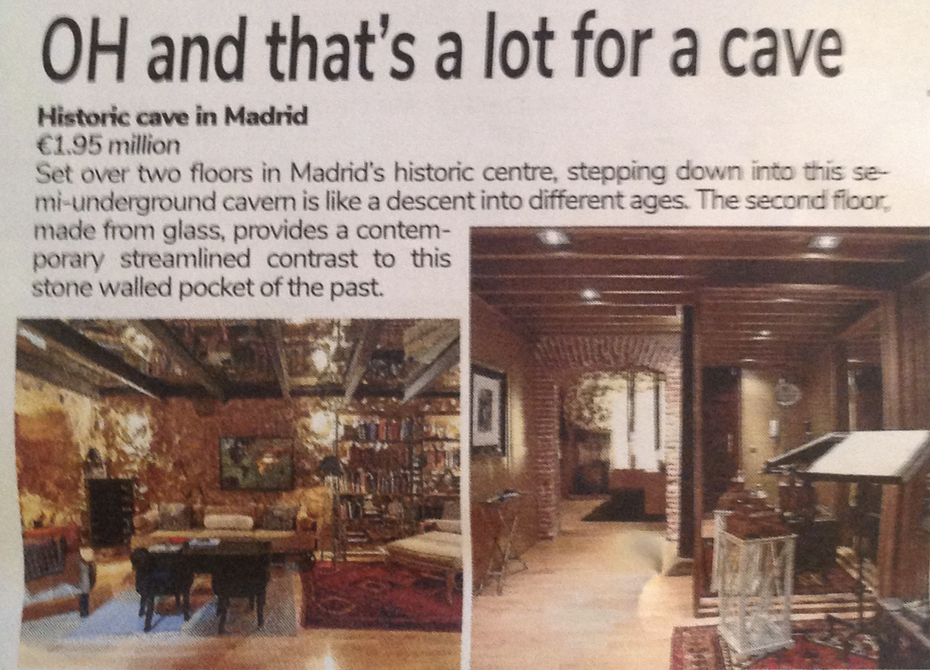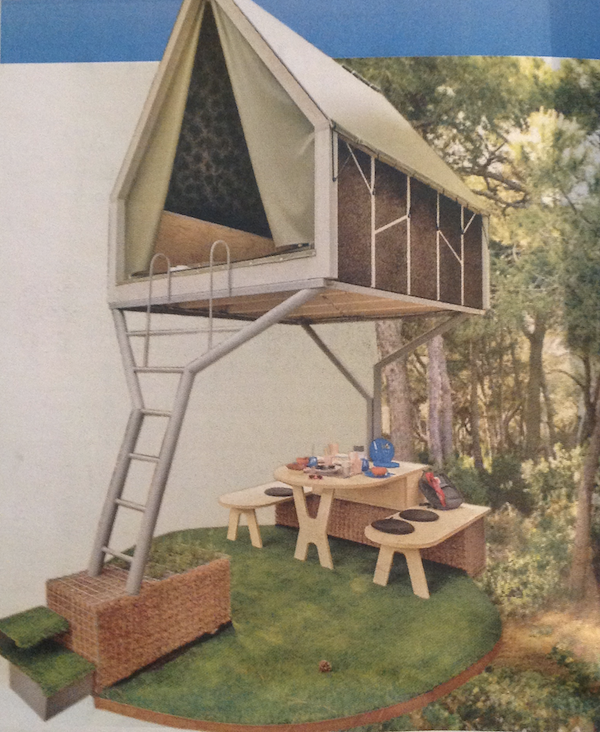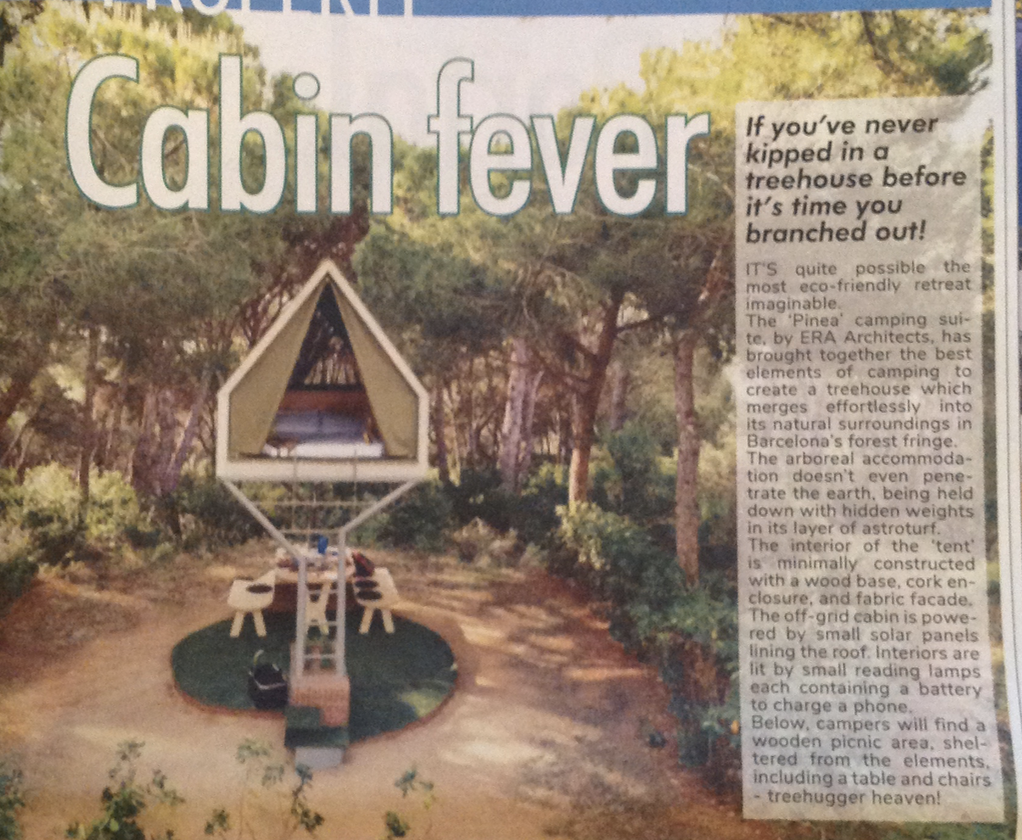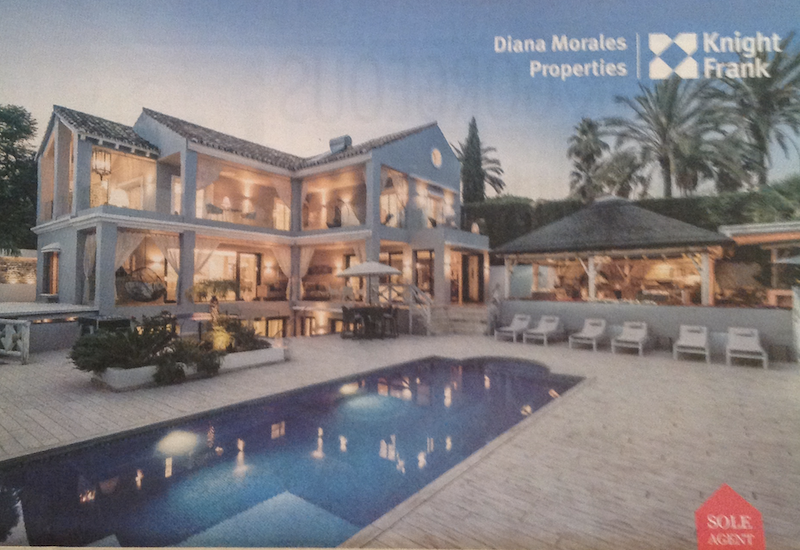 Costa del Sol
Price: €2.5 million
All the usual facilities plus gazebo with bbq, dining area nd lounge, heated pool, jacuzzi...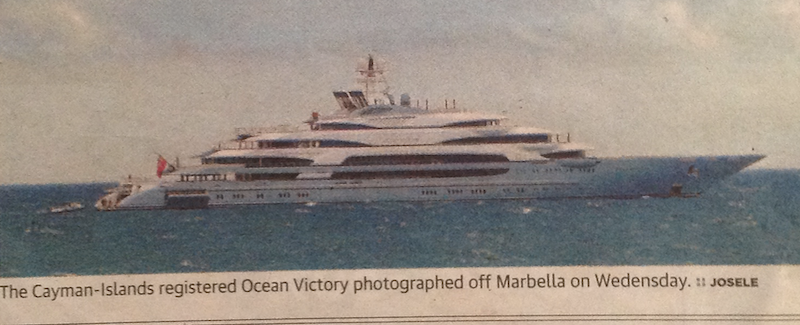 Ocean Victory
One of the biggest private yachts in the world sales with a crew of fifty.
Owned by a Russian iron and steel magnate.
Is 28 metres wide, has room for 26 passengers plus the crew, and, altho very nice, is slightly out of my class.